Help us improve our Help Center. Leave your feedback here.
I'm looking for a specific brand / model?
Our website is updated regularly. The only way to check if an item is available is by keeping an eye on our Release Calendar for the latest launches found on the website.
We also recommend downloading the Foot Locker app so you can check the launches directly on your phone.
You can also visit your nearest Foot Locker
Download the Foot Locker app: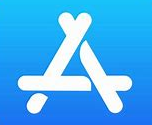 Apple store

Google Play Store
The product I want is out of stock.
It is possible that a certain size or item is not in stock. In that case, we can notify you when your size is available again.
Simply click on 'Size out of Stock' - 'Notify me' when available and a pop-up screen will appear where you have the option to enter your e-mail address. Confirm your e-mail address by clicking the 'notify me' button.
When we have the relevant item back in stock in your size, you will automatically receive a notification at the e-mail address you provided. Our Customer Care team will not know if an item is coming back in stock.
When will I be notified that a product is back in stock?
We are not able to let you know when you'll receive a back in stock notification for an item. If you've received a back in stock notification, you'll need to be quick as we cannot guarantee how long the item will be back in stock for.
Should the item go back out of stock again before you've purchased it, you'll need to register again to be notified.
Our Customer Service team will not know if an item is coming back in stock.
Where can I find my size?
Sizes and measurements of items can vary between brands. To find your best fit, find an item you like and click on the size chart. Fill in your details to determine which size will fit you best.
Where can I find information about the products?
On each product page, below the images, you can find details and customer reviews on the material and any sizing information such as whether the style or brand fits true to size.
Are your products authentic?
Foot Locker only stock genuine, authentic items, bought directly from the brands we partner with.
How can I check stock in stores?
As we do not have visibility on our stores' stocks, feel free to visit your nearest Foot Locker
Do you offer sneaker customization?
We do not offer sneaker customization.
Can I pre-order or reserve an item?
It is not possible to pre-order or reserve an item.
Winners of EQL draws get the chance to purchase a pair of sneakers online. 
EQL draws are announced via our @footlockereurope Instagram account.

Click the link in bio to enter the draw.

Select your country (EQL draws are available in France, Germany, Italy, the Netherlands, Spain and the UK).

If you're new to EQL draw, select the "Enter as a new user" button, submit your details and an account will automatically be created for you for future use. If you've previously entered an EQL draw, select the "Log in with EQL" button to enter your email and password or follow directions to reset your password if required. 

Once you're logged into your account, submit your shipping and payment details and click on "enter launch" to submit your entry. Credit/debit card details are required when entering the draw as a security measure.  You will not be charged when entering the draw. Only winners are charged.

Winners will be notified via email within 24 hours after the draw closing. 
Note: only winners will be charged. If you haven't won the draw, no payment will be taken. 
Important customer information: 
Only one pair of shoes per customer.

Winners are automatically charged, so make sure the card used to enter the draw has sufficient funds. In the event of a failed payment, the draw proceeds to randomly select the next eligible participant.

You can cancel your participation to the draw before the closing of the draw. Once the draw has closed however, it is not possible to cancel your participation. 
Winners of Instagram raffles get the chance to purchase a pair of sneakers and pick it up in store. 
Raffles are announced via local Foot Locker Instagram accounts (@footlockeruk, @footlockerfrance, @footlockerspain, @footlockergermany, @footlockeritaly). 

Instructions on how to participate are given on the Instagram post.

If you've won, you'll be contacted via WhatsApp (Italy), DM (France and Spain) or email (Germany and the UK). 

On the specified release date and time, go to the store to pick up your shoes.

Pay for your reservation and leave knowing you've copped a special pair of kicks!
Important Customer Information
Only one pair of shoes per customer.

Collection must be done by the person who made the reservation. NO ID = NO SHOE.
Unable to make it on day to collect?
There may be times when you cannot make it on the specified day to pick up your shoes. You should inform the store where the reservation was made to see if an alternative date and time for collection can be arranged.